THE OPRY COULD NOT BE A SUCCESS WITHOUT THESE FOLKS
FRIENDS OF THE WYLIE OPRY (FOWO) OFFICERS ARE

PRES………JOHNNY ROWLAND
V.P. ………BILL GOODMAN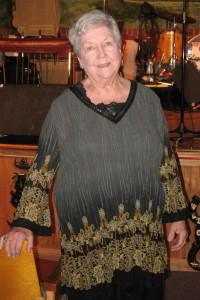 SEC……..BARBARA WORTH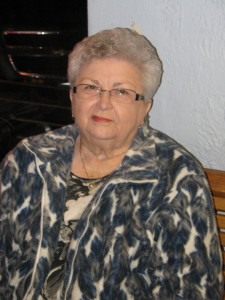 TREAS…….ESTELLE SANDERS

LeGrant Gable, Owner, Stage Manager, Sound Manager, Public Relations, he does all those things and more. The Wylie Opry has been fortunate to have LeGrant with them since the beginning of time. LeGrant demonstrates an unselfish dedication to the Opry that goes beyond anyone's' expectations. He handles all aspects of the Stage Manager in keeping rehearsals and shows running smoothly and timely. In addition, he lines up the guest entertainers and maintains a database file for them. When a band member is not able to make a show, he finds last minute replacements. As the Sound Manager, LeGrant doesn't have the opportunity to kick up his feet and relax during the show. Just look over your shoulder and you will find him in the sound booth hard at work. Public Relations is one of LeGrant's favorite jobs. Who wouldn't enjoy visiting with all those wonderful folks that visit the Wylie Opry? After the shows his work doesn't stop there. He continues to keep things running with repairs, cleaning and updating that answering machine with the guest line ups. That is all in his spare time, which isn't much.

FRED REYNOLDS  & GERALD TAYLOR  makes sure the curtains open on time.

LARRY WARD is the house photographer. He has made some very favorable photos of the Opry, and the Texas Legend Band members, as well as our guest entertainers. Check with Larry before the show if you would like some photos of your favorite entertainer. He will discuss prices and what type of poses you are looking for. Larry is also available for other photography needs such as promo shoots, weddings, or any other special occasion.

ALTA BADGETT  CAN BE COUNTED ON TO HELP WITH EVERY ASPECT OF THE OPRY. SHE WORKS CONCESSIONS, AND EVEN FEEDS THE BAND WHEN THEY HOLLER FOR FOOD OR DRINK
—————————————————————————————————————————-
The Wylie Opry has been in existence since 1982. We have remained around all these years because of the help of so many people who give of their time and talent freely and willingly. They spend many hours cleaning, decorating, repairing lights and bathroom fixtures, air conditioners, audio and video equipment, maintaining the website, and a list of other things too numerous to name. They also provide so many resources, such as stamps and all types of office supplies, bathroom supplies, kitchen supplies, clean supplies, and "giveaways" for special events. On the rare occasion when any of the above listed people are unable to attend, there is always someone willing to step up and keep things running smoothly. With so many wonderful people willing to help, it is no secret why the Wylie Opry continues to remain strong. Give them a big "Thanks" the next time you are pleased with the services they provide each week.